Please contact us.
For any questions, comments or clarifications, we are at your disposal
Quality, experience and professionalism

Energy manager
The quality, experience and professionalism of the energy management service offered by Quartz Matrix company is confirmed by a portfolio of exceptional clients.
The main objective of the energy management service offered by Quartz Matrix company is to increase energy efficiency and reduce energy consumption by making the organization's departments responsible for energy issues and developing and using a system for monitoring energy consumption in interested companies.
Specifically, the energy manager provides decision support for reducing energy consumption and electricity bills of beneficiaries, in accordance with European standards.
Successful projects

References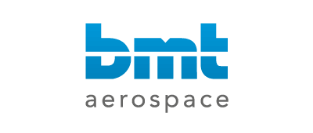 Activities of an energy manager:
Carries out the ANRE declaration of total energy consumption
Elaborates the ANRE energy analysis questionnaire
Processes data from the evidence and monitoring of energy consumption system
Instructs the operating personnel regarding the collection of special importance data
Collaborates with the structure responsible for the measuring and control devices within the beneficiary for establishing a minimum set of special importance data of which measurement accuracy is permanently verified
Participates in the preparation of the specification for conducting the energy audit
Participates in in the trainings organized by ANRE and informs in writing the management of the beneficiary about the issues discussed there
Participates in the reception of the energy audit paper
Analyzes the stage of accomplishment of the program of energy efficiency measures and monitors the implementation of the energy efficiency measures included in it
Coordinates the elaboration of the energy efficiency improvement program according to the model approved by ANRE decision; proposes measures without cost, with low cost or measures that involve investments
Calculates and analyzes the specific energy efficiency indicators of the beneficiary; proposes measures to improve these indicators
Assists the executive management of the beneficiary in the energy analyses organized with the production departments for the energy problems
Participates in the acquisition processes of energy efficient equipment and verifies their compliance with the requirements established by the European ecodesign regulations
Provides consultancy on the application of legislation and regulations in force on energy efficiency
He is the contact person of the beneficiary in the relationship with ANRE on energy efficiency issues
Prepares reports on energy efficiency requested by the beneficiary. These reports may include: analysis of the evolution of energy consumption, the evolution of specific consumptions, the opportunity to implement energy efficiency measures / projects, the acquisition of energy efficient equipment, etc.
Develops the analysis of energy efficiency and performance
Proposes measures to increase energy efficiency
The managerial cycle presented in the figure beside represents the synthesis of the special collaboration processes that have been carried out or are taking place with our partners following an efficient energy management.