Request

DEMO presentation
Energy efficiency, budget
control and consumption forecasts
Aplicatia ENEF sustine incadrarea consumului energetic si de utilitati in bugetele stabilite, va ajuta sa va formati o imagine clara asupra consumului final, determina zonele cu consum crescut si elimina riscul incalcarii legislatiei in vigoare.
Cu ajutorul ENEF IoT puteti determina cu usurinta anumite tendinte in ceea ce priveste consumul energetic si de utilitati. Astfel, prin intermediul corelarii datelor, se pot genera previziuni si forecasturi ce pot sustine decizii de business viitoare si planificari bugetare.
Legislation in

the energy field
The best known and most used standard is ISO 50001:2018 for energy management, which is based on the efficiency cycle: Plan-Do-Check-Act. ENEF platform complies with the requirements of this standard.
Legea 121/2014 - Operatorii economici care consuma o cantitate de energie de peste 1.000 tep/an au obligatia sa efectueze o data la 4 ani un audit energetic pe intregul contur de consum energetic si sa intocmeasca programe de imbunatatire a eficientei energetice. De asemenea, companiile trebuie sa completeze si sa transmita anual catre ANRE, pana la data de 30 aprilie, un raport privind consumul energetic.
Energy Efficiency Directive (2018/2002) - The key element of the 2018 Directive is the new general objective, which goes from improving the energy efficiency by 20% by 2020 to 32.5% by 2030.
Real time monitoring solution for
Benefited from energy consumption monitoring services and solutions

Clients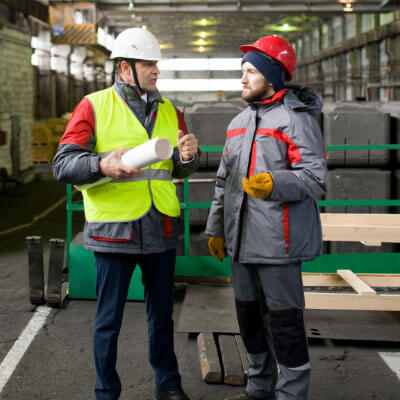 Monitoring energy consumption through European POIM funds at Infopress Group
For several years, the company has been considering the implementation of an energy consumption monitoring system in order to reduce the costs of electricity, natural gas and compressed air consumed for nothing or lost at the enterprise level.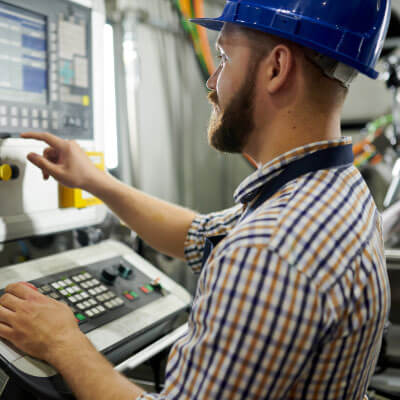 Monitorizare consumuri de energie electrica cu ENEF
The customer needed a system that would provide real-time data on electricity consumption, so that he knew exactly how much the energy cost represented from the production cost.
Measuring and monitoring

KPIs
Investment recovery in less than 6 months for electricity and steam and about 1 year for natural gas and compressed air
Penalties elimination due to exceeding the limits at the peak load
Posibilitatea selectarii tipului optim de contract si a furnizorului prin generarea previzionatelor de consum; astfel, se poate cumpara energie in cele mai avantajoase conditii
Technologies selection to reduce the CO2 footprint
Determinarea exacta a eficientei energetice a fabricilor/locatiilor sau a anumitor zone
Instrument indispensabil pentru realizarea strategiei privind gestiunea resurselor energetice alocate companiei de catre coordonatorul programului de management energetic (managerul energetic) prin valorificarea datelor obtinute de catre sistem, in vederea argumentarii deciziilor de eficienta energetica si de diminuare a costurilor energetice.
Evidentiati consumurile si, implicit, costurile necesare operarii si cele reziduale.
Monitorizati in timp real sistemul de consum si distributie pentru energie si utilitati.
Evitati plata penalitatilor din cauza depasirii limitelor in varf de sarcina, sistemul generand alarme la limitele presetate.
Utilizati datele obtinute la generarea previzionatelor de consum si, implicit, la realizarea planului de eficienta energetica si la alegerea contractului optim si al furnizorului la achizitionarea energiei in conditiile cele mai avantajoase.
Determinati exact eficienta energetica a locatiilor sau zonelor de productie.
Evaluati eficienta energetica a masurilor de reducere consumuri si intensitate energetica prin compararea datelor.
Evaluati eficienta energetica a tehnologiilor din companie, evolutia parametrilor energetici ai acestora, durata de functionare, anomalii in regimul de functionare etc.
Eliminarea riscului penalitatilor cauzate de depasirile limitelor in varf de sarcina
Integrated and correlated monitoring of energy and utilities
Electricity bills decrease by up to 20%
Monitoring and recording of environmental effects related to these consumptions - Selection of technologies that can reduce the CO2 footprint
Highlighting the consumptions necessary for the operation and the residual ones
Evaluating the energy efficiency of existing and future technologies and measures to reduce consumption and energy intensity
Aplicatia ENEF a fost dezvoltata integral de catre Departamentul de Cercetare-Dezvoltare al companiei Quartz Matrix si poate fi configurata in functie de specificul si de nevoile clientului.
The app is:
Contact our specialists and carry out the energy efficiency plan for your company.
Available
From any location, via the Internet, in the form of dynamic web pages available for authorized users
Configurable
Depending on the user type or profile
Informative
Genereaza automat rapoarte la intervale programabile
Shareable
It offers the possibility to organize the measurement points in any configuration (cost centers, production areas, etc.)
Flexible
Possibility to integrate a multitude of meter types from different manufacturers
ENEF streamlines the

departments' activity
Efficient in energy consumption budgetary planning by cost centers and activities
Efficient in evaluating actions to reduce energy costs
Efficient in identifying technologies to reduce energy consumption and environmental impact
Efficient in selecting the type of energy supplier on the most favorable terms
Efficient in keeping track of the consumption and distribution parameters, the quality of the agent and the distribution
Efficient in data analysis to identify and eliminate internal distribution losses and inefficient use
Effective in preventing damage by setting alarms and analyzing incidents
Efficient in calculating energy intensity on locations or areas
Efficient in the precise calculation of energy costs as a component of operational costs
Efficient in assigning energy costs to profit centers
The setup of the energy consumption monitoring system ENEF is performed by equipping with metering, monitoring and control equipment, provided with data communication interfaces connected to a management console and dispatch.
What do you get through

energy management?
Energy consumption control
Stiti in orice moment cata energie este consumata in fiecare punct de consum, indiferent de locul in care se afla acesta si de numarul lor. Controlati centralizat, din locul in care va aflati dumneavoastra, consumul de energie, verificati incadrarea in consumul estimat, depistati rapid anomaliile de consum (depasiri sau consum mai mic).
Masurarea si preluarea datelor de consum energetic se realizeaza automat, prin intermediul sistemului ENEF, fara a fi nevoie de interventie umana si de deplasare pana la punctul de consum. Tot ce trebuie sa faceti este sa accesati aplicatia software ENEF de pe laptop, PC, tableta sau telefon si sa vizualizati datele de consum pentru fiecare punct monitorizat, de oriunde si oricand. Eliminati costurile cu personalul dedicat pentru citirea contorilor si costurile cu deplasarile. ENEF asigura o monitorizare centralizata, simpla si eficienta a consumurilor de energie.
Taking the right decision
ENEF va ajuta in luarea deciziilor de management energetic prin utilizarea datelor de consum in timp real, istoricului consumului pe fiecare punct monitorizat, rapoartelor cu evolutia diverselor marimi pe perioade de 1 zi/saptamana/luna/an.
Measurement of quantitative and qualitative consumption parameters and
internal energy distribution
Sending this information to the collection point
Generating alarms and controls in real time
Generating and publishing reports, configurable on user profiles
Displaying the measured quantities via the human-machine interface and retrieving, through it, the configurations and commands
Data collecting and compilation of databases for history
Structura aplicatiei software
Configuration of the structure: system - data collection channels, communication protocols, collected metrics, alarm generation thresholds and their transmission on reporting groups (profit centers, technological lines, lots), historical reports structure (metrics), presentation mode (graphical or tabular) and time periods
User authentication – logging user actions
Display of collected metrics in real time (numeric, graphic or combined)
Remote generation and sending of alarms and reports (tabular and / or graphical) - automatic or manual
Tracking budgeted metrics (energy consumption for cost centers, units, areas, periods)
Asigura accesul utilizatorilor autorizati la date in timp real, rapoartele istorice de evolutie a diverselor marimi pe perioade de 1 zi/saptamana/luna/an, grafice ale acestor marimi pe diverse perioade de timp. Rapoartele generate pot fi descarcate in format Excel, CSV sau PDF. Un modul al aplicatiei permite trimiterea automata a rapoartelor pe un anumit interval de timp, pentru anumite marimi, prin mesaje e-mail, la o lista de utilizatori
Presentation materials
Find out more about the energy consumption monitoring system way of working.